Drone Aeronautical Training
Enroll with us and obtain your Professional Drone Pilot Certificate. Our instructors and examiners are experienced drone pilots, PPL (Private Pilot License) holders, and ULM (Ultra Light Aircraft) pilots with a proven teaching background and extensive flight hours in both multirotor and fixed-wing aircraft.
This specific and specialized training as a drone pilot offers you a range of professional possibilities that will open up new opportunities for you.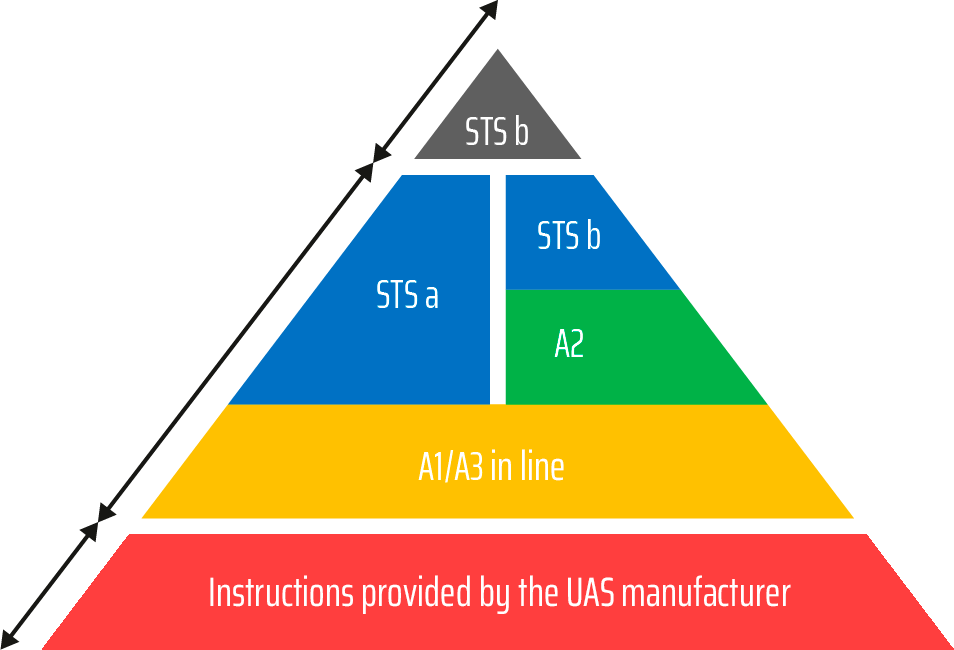 Distance pilot training
Independent
Cumulative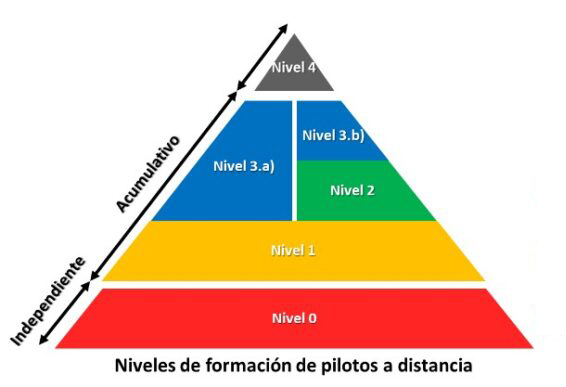 Frequently Asked Questions
How to become a drone pilot in Spain?

To become a drone pilot in Spain, you must comply with the regulations and requirements established by the Spanish Aviation Safety Agency (AESA) and the European Aviation Safety Agency (EASA). The training for pilots must follow the guidelines provided by AESA and be updated to the regulatory modifications for drone flight.

From Grupo UAS we offer you different types of training to become a drone pilot, all of them comply with the requirements defined by AESA/EASA, adapting it to the regulatory updates in the training aspect.

Our courses will provide you with the theoretical knowledge and practical training necessary to obtain the drone pilot certificate. Our instructors have extensive teaching experience, aeronautical training and flight hours in various types of aircraft, including multirotors and fixed-wing drones.

What kind of drone training do you offer?

In Grupo UAS, we offer a wide and specialized training with drones so you can become a drone pilot. Our course offer includes the Open and Specific Categories, so you can obtain the full drone pilot certificate, complying with the European UAS regulations. You will learn the theoretical knowledge and practical skills necessary to operate safely and effectively. In addition, we offer you the opportunity to take the radio operator course, essential and necessary to establish aeronautical communications in environments that are within controlled airspace. But that's not all! We also offer you exciting specialization courses in thermography, photogrammetry and remote sensing with UAS, as well as their application in precision agriculture. All our specialization courses are classroom-based and have a duration of 50/100 hours – join us and take off into an exciting career as a drone pilot!

What requirements do I have to meet to access the courses?

The requirements depend on the type of training to be carried out.

If you wish to take the Open Category Courses (subcategories A1/A3 + A2), you must be at least 16 years old. In addition he/she must have: Electronic DNI, or Cl@ve PIN, or Permanent Key, or Digital Electronic Certificate (obtained through the FNMT).

 

For the Specific Category Courses (STS 01 and 02), in addition to meeting the requirements mentioned above, you must have obtained the A1/A3 and A2 certificates.

As for the Radiophonist Course, in addition to meeting the above requirements, it is necessary to have the certificates in Open Category: A1/A3, A2, or in Specific Category STS.

If you are interested in a more advanced certification but do not meet the requirements do not worry, in Grupo UAS we offer courses from the basic level so you can specialize gradually.

Does the course have a practical part?

Our drone courses are designed to provide you with both theoretical and practical knowledge, so that you acquire a comprehensive training. During the course, you will have the opportunity to practice with drones, which will allow you to develop real skills in the handling of these aircraft. Our instructors, with extensive flight and teaching experience, will guide you through every step of the practical process, ensuring that you acquire the necessary skills to become a certified drone pilot.